Fit Boutique Bootcamps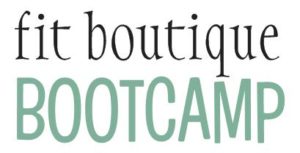 Are you looking for a community of awesome and uplifting people who share similar goals as you and are eager to support you?
Fit Boutique Bootcamp is the atmosphere you are looking for. We encourage one another and push ourselves to be the best we can be. We cater to all fitness levels as there are progressions and modifications for all exercises; everyone leaves feeling they had a challenging workout.
When: Every Saturday morning
Time: 7:30am – 8:15am
Cost: 5 classes for $100
Drop-In Rate: $25/class
A fat-burning, energizing and fast-paced interval workout with like-minded friends that leaves you sweaty & empowered in 45 min. Upbeat music and positive vibes make it a fun and enjoyable experience while you push yourself and get into the best shape of your life!  Want to work out with us?  Email jenna@jennarosefitness.com for more details and to reserve your spot.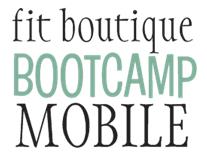 (Minimum 3 participants)
$35/participant
Are you looking for a catered bootcamp that is based around you and yours friends at your preferred time and location (e.g. in your home, backyard, nearby park, etc.)? Grab a few friends and I'll take you through a fun, dynamic and effective exercise class that you will look forward to while socializing with your workout buddies.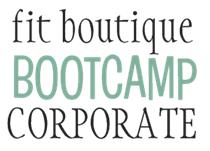 Fit Boutique Bootcamp Corporate will come to your worksite and give your employees an enjoyable, invigorating and empowering 30-45 minute workout.  Team-building workouts are fun and challenging, encompassing camaraderie and increasing employee morale.  Participants will be left smiling and energized!